Congratulations to our April Student Award of Excellence Winners: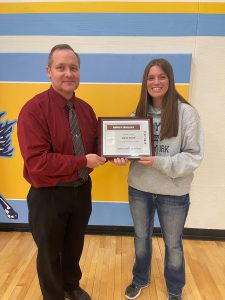 Emma Heyen a senior at Richland #44 High School, she in enrolled in the Agricultural Program through Richland #44/ SRCTC. Emma is the daughter of Byron and Julie Heyen.
Jake Kuchera a junior at Wyndmere High School. Jake is enrolled in the Agricultural program through Wyndmere/SRCTC. Jake is the son of John and Bridgette Kuchera.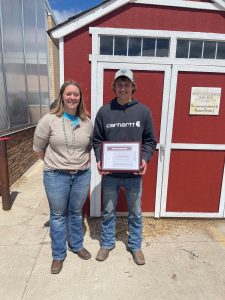 Congratulations to our winners!