Congratulations to our April Student Award of Excellence Winners: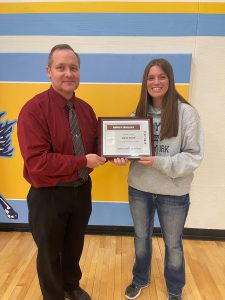 Emma Heyen a senior at Richland #44 High School, she in enrolled in the Agricultural Program through Richland #44/ SRCTC. Emma is the daughter of Byron and Julie Heyen.
Jake Kuchera a junior at Wyndmere High School. Jake is enrolled in the Agricultural program through Wyndmere/SRCTC. Jake is the son of John and Bridgette Kuchera.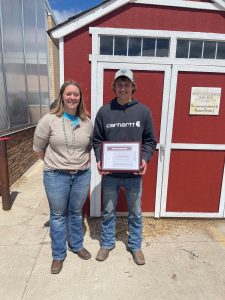 Congratulations to our winners!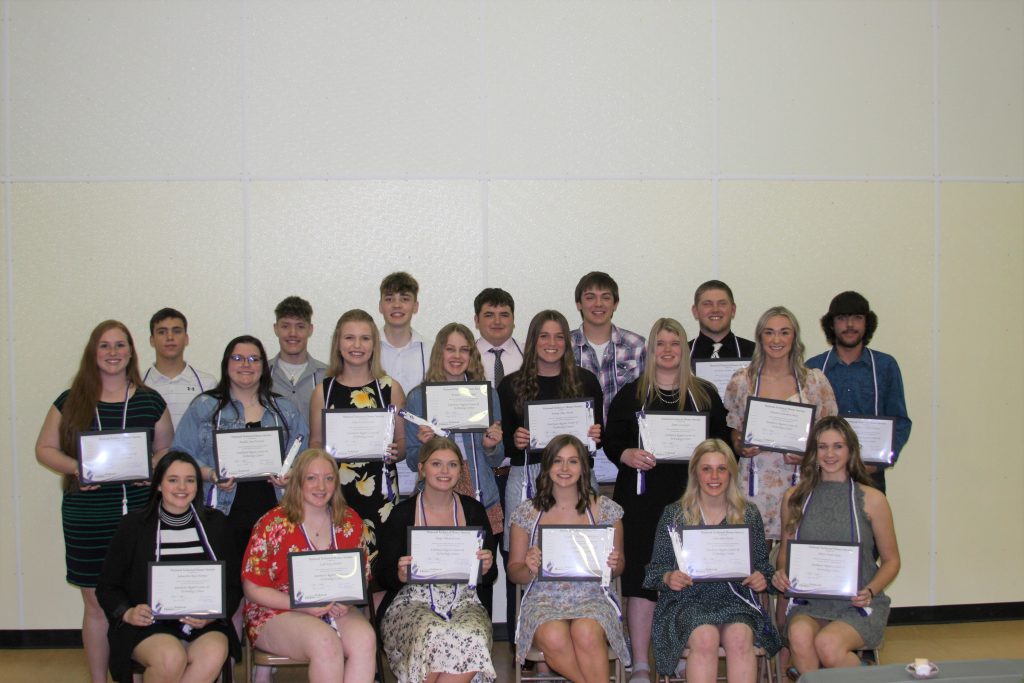 Back row: Tanner Barth, Wahpeton, Avery McFarland, North Sargent,  Logan Decker, North Sargent,  Lance Kjellberg, Edgeley, Adam Nitschke, Edgeley, Nicholas Thompson, Richland #44,  Zachary Palmer, Kulm.
Middle row:  Holly German, Wahpeton, Maddie Foertsch, Hankinson, Elise Klindt, Campbell-Tintah, Keaghn Neppl, Richland #44, Emma Heyen, Richland #44,  Jamie Geyer, Lisbon, Alanna Beck, North Sargent.
Front row: Samantha Hermes, Oakes, Carli Merkel, Ellendale, Paige Elston, Edgeley, Kyahna Musland, Edgeley, Asha Sweet, Lisbon, Alexis Bopp, Oakes.
Not pictured: Ella Reinke, Lisbon.